Multi-loop Controllers PMA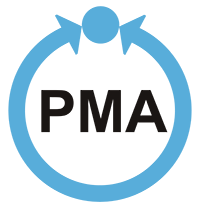 Multi-loop temperature controllers manage several zones simultaneously to stabilize the temperature of environments such as ovens, packaging, and heat treatment. Generally, behind panel, multi- loop controllers support various fieldbus options allowing for easy integration with other devices within the machine or a wider plant network. Multi – loop systems can be programmed to allow the zones to be independent or to work in conjunction with one another, depending on the needs of the application. Benefits of the multi – loop temperature controller includes reduced installation costs, improved integration and minimal machine downtime.
Looking for the price? [x]
---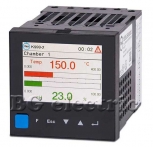 Full Part Number: KS98-2xx-xxxxx-xxx
The KS 98-2 multi-function unit provides advanced functionality to its users. It benefits from having a fully modular I/O structure allowing to compile the number of analog and digital inputs and outputs exactly to the needs. The KS 98-2 offers a TFT Colour Display (320 x 240 pixels) with Touch. Individual plain text lines can be displayed with the current function states. Setpoint, actual values or manipulated variables can be visualised in either bar graphs or trend curves. The instrument is freely programmable based on an extensive function library to support the engineering of individual solutions from analog signal conditioning to digital signal operations and cascade control systems to complex meshed control loops.
| | |
| --- | --- |
| | PMA's multi-function instrument KS 98-2 combines PID control, process monitoring, sequence control, data logging and alarms. Function blocks from an extensive library can be used to build an application by easily selecting and connecting the blocks graphically using the ET/KS98-utility. This method is ideal for creating tailored control, including user interface pages with minimal effort. As a complete solution in a single unit, the KS 98-2 multi-function instrument helps to reduce programming, installation cost and control cabinet space. |
Display: 320x240 Pixel Colour TFT Display
Operation: Touch with dedicated virtual buttons below the viewing area
Mechanics: ¼-DIN panel mount Mounting depth 118mm
IP rating: IP65 (Front)
Inputs:
Universal analogue input and 2 digital inputs
Modular expandable for various types of input signals (TC, RTD, mA, mV/V, 2-wire transmitters, zirconia probes, 24V logic)
Unit can support up to 12 dual channel I/O extension modules
Outputs:
2 or 4 Relays
Modular expandable with various types of output signals (mA, V, SSR, 24V logic)
Unit can support up to 12 dual channel I/O extension modules
Communication: Ethernet, USB, CAN. Optional modules for RS485, Profibus, Profinet
Data Storage: SD card
Function Library and user program: Logic, Math, Control, Profiling, Alarming, Recording… User program can combine up to 2000 function blocks and manage up to 30 control loops
| | | |
| --- | --- | --- |
| KS98-210-20120-U00 | KS98-210-20121-U00 | KS98-210-20220-U00 |
| KS98-210-20221-U00 | KS98-212-00121-000 | KS98-212-00200-U00 |
| KS98-212-00201-U00 | KS98-212-20220-U00 | KS98-212-20221-U00 |
| KS98-213-10221-U00 | KS98-202-30121-000 | KS98-202-30221-000 |
---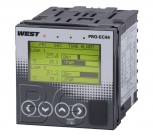 Full Part Number: EC44-0xxxxxxxxxx
The Pro-EC44 has been designed to simplify user operation through an intuitive HMI combined with easy-to-use configuration and simulation software, Blue Control©. This allows the controller to be used by a variety of personnel without compromising the functionality available. Quick access to important product information is also facilitated with a front USB port. The Pro-EC44 controller is well suited to challenging applications such as: Plastics, Extrusion and Rubber, Industrial Ovens and Furnaces, Laboratory and Test Equipment, Environmental Chambers, Boiler and Steam Processes, Food and Beverage, Packaging. Controllers PRO96-1 and ProVU4 are not available anymore. The successor is Pro-EC44. We will help you choose the right part number for a replacement.

Pro-EC44 is a 1/4 DIN process engineering controller/profiler with advanced automation control technology capability and modular I/O options for temperature control systems. Front panel setup for simple or advanced control tasks is fast and easy, with a step by step configuration wizard saving working through several menus. Logical menu structure for intuitive navigation allows fast changes and updates in the settings also. Configuration files can be downloaded to a controller using a flash memory stick via the front USB port allowing for fast programming. Settings can also be read via the USB port to clone additional devices or configure a replacement. Datalog files can also be extracted locally via the USB for convenient access of process data.
The Pro-EC44 pages are formatted to show users important process information on a single page, minimising the steps to access data and settings. A colour change green/red LED backlight provides easily recognisable alarm indication to improve response times for corrective action. Single or dual loop capability in a single device, cascade, valve and ratio enhanced control with support features such as real time clock, timer, gain scheduling and profiler ensure Pro-EC44 has the flexibility for a process system needs. In addition datalogging, trending, USB, Ethernet options add more capability to this device. Direct access for programming is available via a top of controller connection port. The interface provides easy and fast access with Blue Control software.
1/4 DIN format
Up to to 2 analogue inputs, 9 outputs, remote setpoint input, 9 digital inputs
ON/OFF, PID heat only and Heat/Cool, Valve Motor Drive, Ratio Cascade Control
Single, two loop, cascade or ratio control
Graphical / text display (red/green backlit LCD)
Profiler 255 segments shared by upto 64 programs
USB host for configuration and data access (read/write) and logged data (read)
Modbus RS485 - Modbus RTU (Master/Slave) or Modbus TCP Ethernet
Up to 5 PID sets manual or automatic gain scheduling
7 Alarms – absolute, deviation, rate of change, sensor break, recorder memory, power
Datalogger with real time clock
Standards CE, UL
Available models and options expand / close
Controllers Pro-EC44

EC44-0C00110000001
EC44-0R00110000001
EC44-0CP0110000001
EC44-0RP0110000001
EC44-0C02110000001
EC44-0R02110000001
EC44-0CP2110000001
EC44-0RP2110000001
EC44-0C00210000001
EC44-0R00210000001
EC44-0CP0210000001
EC44-0RP0210000001
EC44-0C02210000001
EC44-0R02210000001
EC44-0CP2210000001
EC44-0RP2210000001
EC44-0C001M0000001
EC44-0R001M0000001
EC44-0CP01M0000001
EC44-0RP01M0000001
EC44-0C021M0000001
EC44-0R021M0000001
EC44-0CP21M0000001
EC44-0RP21M0000001
EC44-0C002M0000001
EC44-0R002M0000001
EC44-0CP02M0000001
EC44-0RP02M0000001
EC44-0C022M0000001
EC44-0R022M0000001
EC44-0CP22M0000001
EC44-0RP22M0000001
EC44-0C0011M000001
EC44-0R0011M000001
EC44-0CP011M000001
EC44-0RP011M000001
EC44-0C0211M000001
EC44-0R0211M000001
EC44-0CP211M000001
EC44-0RP211M000001
EC44-0C0021M000001
EC44-0R0021M000001
EC44-0CP021M000001
EC44-0RP021M000001
EC44-0C0221M000001
EC44-0R0221M000001
EC44-0CP221M000001
EC44-0RP221M000001
EC44-0C001MM000001
EC44-0R001MM000001
EC44-0CP01MM000001
EC44-0RP01MM000001
EC44-0C021MM000001
EC44-0R021MM000001
EC44-0CP21MM000001
EC44-0RP21MM000001
EC44-0C002MM000001
EC44-0R002MM000001
EC44-0CP02MM000001
EC44-0RP02MM000001
EC44-0C022MM000001
EC44-0R022MM000001
EC44-0CP22MM000001
EC44-0RP22MM000001
EC44-0C00110100001
EC44-0R00110100001
EC44-0CP0110100001
EC44-0RP0110100001
EC44-0C02110100001
EC44-0R02110100001
EC44-0CP2110100001
EC44-0RP2110100001
EC44-0C00210100001
EC44-0R00210100001
EC44-0CP0210100001
EC44-0RP0210100001
EC44-0C02210100001
EC44-0R02210100001
EC44-0CP2210100001
EC44-0RP2210100001
EC44-0C001M0100001
EC44-0R001M0100001
EC44-0CP01M0100001
EC44-0RP01M0100001
EC44-0C021M0100001
EC44-0R021M0100001
EC44-0CP21M0100001
EC44-0RP21M0100001
EC44-0C002M0100001
EC44-0R002M0100001
EC44-0CP02M0100001
EC44-0RP02M0100001
EC44-0C022M0100001
EC44-0R022M0100001
EC44-0CP22M0100001
EC44-0RP22M0100001
EC44-0C0011M100001
EC44-0R0011M100001
EC44-0CP011M100001
EC44-0RP011M100001
EC44-0C0211M100001
EC44-0R0211M100001
EC44-0CP211M100001
EC44-0RP211M100001
EC44-0C0021M100001
EC44-0R0021M100001
EC44-0CP021M100001
EC44-0RP021M100001
EC44-0C0221M100001
EC44-0R0221M100001
EC44-0CP221M100001
EC44-0RP221M100001
EC44-0C001MM100001
EC44-0R001MM100001
EC44-0CP01MM100001
EC44-0RP01MM100001
EC44-0C021MM100001
EC44-0R021MM100001
EC44-0CP21MM100001
EC44-0RP21MM100001
EC44-0C002MM100001
EC44-0R002MM100001
EC44-0CP02MM100001
EC44-0RP02MM100001
EC44-0C022MM100001
EC44-0R022MM100001
EC44-0CP22MM100001
EC44-0RP22MM100001
EC44-0C00110000501
EC44-0R00110000501
EC44-0CP0110000501
EC44-0RP0110000501
EC44-0C02110000501
EC44-0R02110000501
EC44-0CP2110000501
EC44-0RP2110000501
EC44-0C00210000501
EC44-0R00210000501
EC44-0CP0210000501
EC44-0RP0210000501
EC44-0C02210000501
EC44-0R02210000501
EC44-0CP2210000501
EC44-0RP2210000501
EC44-0C001M0000501
EC44-0R001M0000501
EC44-0CP01M0000501
EC44-0RP01M0000501
EC44-0C021M0000501
EC44-0R021M0000501
EC44-0CP21M0000501
EC44-0RP21M0000501
EC44-0C002M0000501
EC44-0R002M0000501
EC44-0CP02M0000501
EC44-0RP02M0000501
EC44-0C022M0000501
EC44-0R022M0000501
EC44-0CP22M0000501
EC44-0RP22M0000501
EC44-0C0011M000501
EC44-0R0011M000501
EC44-0CP011M000501
EC44-0RP011M000501
EC44-0C0211M000501
EC44-0R0211M000501
EC44-0CP211M000501
EC44-0RP211M000501
EC44-0C0021M000501
EC44-0R0021M000501
EC44-0CP021M000501
EC44-0RP021M000501
EC44-0C0221M000501
EC44-0R0221M000501
EC44-0CP221M000501
EC44-0RP221M000501
EC44-0C001MM000501
EC44-0R001MM000501
EC44-0CP01MM000501
EC44-0RP01MM000501
EC44-0C021MM000501
EC44-0R021MM000501
EC44-0CP21MM000501
EC44-0RP21MM000501
EC44-0C002MM000501
EC44-0R002MM000501
EC44-0CP02MM000501
EC44-0RP02MM000501
EC44-0C022MM000501
EC44-0R022MM000501
EC44-0CP22MM000501
EC44-0RP22MM000501
EC44-0C00110100501
EC44-0R00110100501
EC44-0CP0110100501
EC44-0RP0110100501
EC44-0C02110100501
EC44-0R02110100501
EC44-0CP2110100501
EC44-0RP2110100501
EC44-0C00210100501
EC44-0R00210100501
EC44-0CP0210100501
EC44-0RP0210100501
EC44-0C02210100501
EC44-0R02210100501
EC44-0CP2210100501
EC44-0RP2210100501
EC44-0C001M0100501
EC44-0R001M0100501
EC44-0CP01M0100501
EC44-0RP01M0100501
EC44-0C021M0100501
EC44-0R021M0100501
EC44-0CP21M0100501
EC44-0RP21M0100501
EC44-0C002M0100501
EC44-0R002M0100501
EC44-0CP02M0100501
EC44-0RP02M0100501
EC44-0C022M0100501
EC44-0R022M0100501
EC44-0CP22M0100501
EC44-0RP22M0100501
EC44-0C0011M100501
EC44-0R0011M100501
EC44-0CP011M100501
EC44-0RP011M100501
EC44-0C0211M100501
EC44-0R0211M100501
EC44-0CP211M100501
EC44-0RP211M100501
EC44-0C0021M100501
EC44-0R0021M100501
EC44-0CP021M100501
EC44-0RP021M100501
EC44-0C0221M100501
EC44-0R0221M100501
EC44-0CP221M100501
EC44-0RP221M100501
EC44-0C001MM100501
EC44-0R001MM100501
EC44-0CP01MM100501
EC44-0RP01MM100501
EC44-0C021MM100501
EC44-0R021MM100501
EC44-0CP21MM100501
EC44-0RP21MM100501
EC44-0C002MM100501
EC44-0R002MM100501
EC44-0CP02MM100501
EC44-0RP02MM100501
EC44-0C022MM100501
EC44-0R022MM100501
EC44-0CP22MM100501
EC44-0RP22MM100501
EC44-0C00110000011
EC44-0R00110000011
EC44-0CP0110000011
EC44-0RP0110000011
EC44-0C02110000011
EC44-0R02110000011
EC44-0CP2110000011
EC44-0RP2110000011
EC44-0C00210000011
EC44-0R00210000011
EC44-0CP0210000011
EC44-0RP0210000011
EC44-0C02210000011
EC44-0R02210000011
EC44-0CP2210000011
EC44-0RP2210000011
EC44-0C001M0000011
EC44-0R001M0000011
EC44-0CP01M0000011
EC44-0RP01M0000011
EC44-0C021M0000011
EC44-0R021M0000011
EC44-0CP21M0000011
EC44-0RP21M0000011
EC44-0C002M0000011
EC44-0R002M0000011
EC44-0CP02M0000011
EC44-0RP02M0000011
EC44-0C022M0000011
EC44-0R022M0000011
EC44-0CP22M0000011
EC44-0RP22M0000011
EC44-0C0011M000011
EC44-0R0011M000011
EC44-0CP011M000011
EC44-0RP011M000011
EC44-0C0211M000011
EC44-0R0211M000011
EC44-0CP211M000011
EC44-0RP211M000011
EC44-0C0021M000011
EC44-0R0021M000011
EC44-0CP021M000011
EC44-0RP021M000011
EC44-0C0221M000011
EC44-0R0221M000011
EC44-0CP221M000011
EC44-0RP221M000011
EC44-0C001MM000011
EC44-0R001MM000011
EC44-0CP01MM000011
EC44-0RP01MM000011
EC44-0C021MM000011
EC44-0R021MM000011
EC44-0CP21MM000011
EC44-0RP21MM000011
EC44-0C002MM000011
EC44-0R002MM000011
EC44-0CP02MM000011
EC44-0RP02MM000011
EC44-0C022MM000011
EC44-0R022MM000011
EC44-0CP22MM000011
EC44-0RP22MM000011
EC44-0C00110100011
EC44-0R00110100011
EC44-0CP0110100011
EC44-0RP0110100011
EC44-0C02110100011
EC44-0R02110100011
EC44-0CP2110100011
EC44-0RP2110100011
EC44-0C00210100011
EC44-0R00210100011
EC44-0CP0210100011
EC44-0RP0210100011
EC44-0C02210100011
EC44-0R02210100011
EC44-0CP2210100011
EC44-0RP2210100011
EC44-0C001M0100011
EC44-0R001M0100011
EC44-0CP01M0100011
EC44-0RP01M0100011
EC44-0C021M0100011
EC44-0R021M0100011
EC44-0CP21M0100011
EC44-0RP21M0100011
EC44-0C002M0100011
EC44-0R002M0100011
EC44-0CP02M0100011
EC44-0RP02M0100011
EC44-0C022M0100011
EC44-0R022M0100011
EC44-0CP22M0100011
EC44-0RP22M0100011
EC44-0C0011M100011
EC44-0R0011M100011
EC44-0CP011M100011
EC44-0RP011M100011
EC44-0C0211M100011
EC44-0R0211M100011
EC44-0CP211M100011
EC44-0RP211M100011
EC44-0C0021M100011
EC44-0R0021M100011
EC44-0CP021M100011
EC44-0RP021M100011
EC44-0C0221M100011
EC44-0R0221M100011
EC44-0CP221M100011
EC44-0RP221M100011
EC44-0C001MM100011
EC44-0R001MM100011
EC44-0CP01MM100011
EC44-0RP01MM100011
EC44-0C021MM100011
EC44-0R021MM100011
EC44-0CP21MM100011
EC44-0RP21MM100011
EC44-0C002MM100011
EC44-0R002MM100011
EC44-0CP02MM100011
EC44-0RP02MM100011
EC44-0C022MM100011
EC44-0R022MM100011
EC44-0CP22MM100011
EC44-0RP22MM100011
EC44-0C00110000511
EC44-0R00110000511
EC44-0CP0110000511
EC44-0RP0110000511
EC44-0C02110000511
EC44-0R02110000511
EC44-0CP2110000511
EC44-0RP2110000511
EC44-0C00210000511
EC44-0R00210000511
EC44-0CP0210000511
EC44-0RP0210000511
EC44-0C02210000511
EC44-0R02210000511
EC44-0CP2210000511
EC44-0RP2210000511
EC44-0C001M0000511
EC44-0R001M0000511
EC44-0CP01M0000511
EC44-0RP01M0000511
EC44-0C021M0000511
EC44-0R021M0000511
EC44-0CP21M0000511
EC44-0RP21M0000511
EC44-0C002M0000511
EC44-0R002M0000511
EC44-0CP02M0000511
EC44-0RP02M0000511
EC44-0C022M0000511
EC44-0R022M0000511
EC44-0CP22M0000511
EC44-0RP22M0000511
EC44-0C0011M000511
EC44-0R0011M000511
EC44-0CP011M000511
EC44-0RP011M000511
EC44-0C0211M000511
EC44-0R0211M000511
EC44-0CP211M000511
EC44-0RP211M000511
EC44-0C0021M000511
EC44-0R0021M000511
EC44-0CP021M000511
EC44-0RP021M000511
EC44-0C0221M000511
EC44-0R0221M000511
EC44-0CP221M000511
EC44-0RP221M000511
EC44-0C001MM000511
EC44-0R001MM000511
EC44-0CP01MM000511
EC44-0RP01MM000511
EC44-0C021MM000511
EC44-0R021MM000511
EC44-0CP21MM000511
EC44-0RP21MM000511
EC44-0C002MM000511
EC44-0R002MM000511
EC44-0CP02MM000511
EC44-0RP02MM000511
EC44-0C022MM000511
EC44-0R022MM000511
EC44-0CP22MM000511
EC44-0RP22MM000511
EC44-0C00110100511
EC44-0R00110100511
EC44-0CP0110100511
EC44-0RP0110100511
EC44-0C02110100511
EC44-0R02110100511
EC44-0CP2110100511
EC44-0RP2110100511
EC44-0C00210100511
EC44-0R00210100511
EC44-0CP0210100511
EC44-0RP0210100511
EC44-0C02210100511
EC44-0R02210100511
EC44-0CP2210100511
EC44-0RP2210100511
EC44-0C001M0100511
EC44-0R001M0100511
EC44-0CP01M0100511
EC44-0RP01M0100511
EC44-0C021M0100511
EC44-0R021M0100511
EC44-0CP21M0100511
EC44-0RP21M0100511
EC44-0C002M0100511
EC44-0R002M0100511
EC44-0CP02M0100511
EC44-0RP02M0100511
EC44-0C022M0100511
EC44-0R022M0100511
EC44-0CP22M0100511
EC44-0RP22M0100511
EC44-0C0011M100511
EC44-0R0011M100511
EC44-0CP011M100511
EC44-0RP011M100511
EC44-0C0211M100511
EC44-0R0211M100511
EC44-0CP211M100511
EC44-0RP211M100511
EC44-0C0021M100511
EC44-0R0021M100511
EC44-0CP021M100511
EC44-0RP021M100511
EC44-0C0221M100511
EC44-0R0221M100511
EC44-0CP221M100511
EC44-0RP221M100511
EC44-0C001MM100511
EC44-0R001MM100511
EC44-0CP01MM100511
EC44-0RP01MM100511
EC44-0C021MM100511
EC44-0R021MM100511
EC44-0CP21MM100511
EC44-0RP21MM100511
EC44-0C002MM100511
EC44-0R002MM100511
EC44-0CP02MM100511
EC44-0RP02MM100511
EC44-0C022MM100511
EC44-0R022MM100511
EC44-0CP22MM100511
EC44-0RP22MM100511
---